Moscow Executive Matchmaking and Dating Service
Love International
Office Currently Closed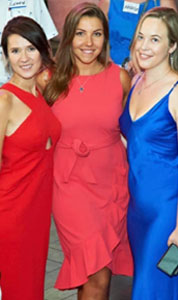 Executive Matchmakers Moscow
It's becoming more and more difficult to find someone to have a lasting and fulfilling relationship with. Which is why we are here to help make that happen for you.
Welcome to Love International and the AFA Network, where distance has never been a limitation in our over-26 years of helping men and women find their soulmates. We are the world's only global, full-service matchmaking company with operations across four continents.
With Love International, you gain access to an elite team of professional matchmakers supported by an unparalleled infrastructure of personnel and resources spanning nearly 20 countries worldwide, all working with one goal in mind — to find the right person for you.
As our client, you will receive full focus and support as we assist you in every step of your journey. Our success happens only when we help you to ultimately succeed.
If you need help with your relationship goals, don't hesitate to give us a call. We can help you find your match.
Our Corporate Office at +1 (602) 539 8000
Toll Free North America: +1 (844) 522-9864
Love International Members
Below you will find some of our members' profiles. We always respect members' privacy. Members shown have given their specific permission to have their profile visible on our site. These profiles are just a small example of the tens of thousands we add to our system each year.